We offer pre-stocked kits with a variety of cleaning tools and can also build you custom kits to meet your specific application needs.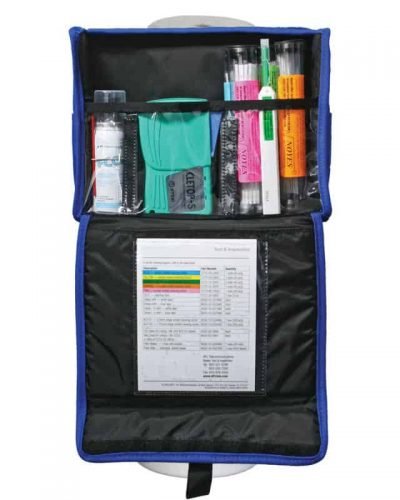 A wide variety of Pre-stocked standard kits are available
Reorder is made easy with color coded packaging
Available for most types of connector end-faces including Military and Multiple Fiber Ferrule designs
Compact and light weight
Hangable at patch panels for easy access during maintenance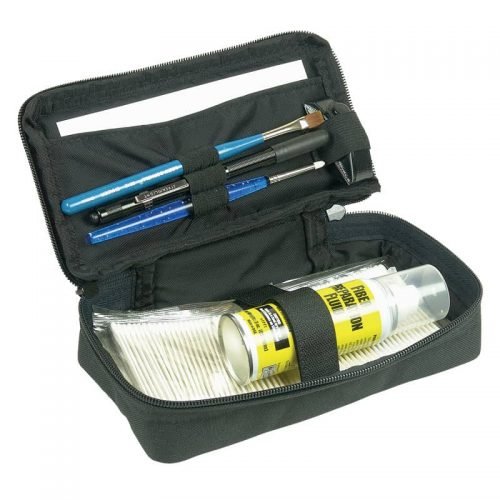 Splicer V-Groove Cleaning Kit
Scrubber Brush with stiff tapered nylon bristles
Sweeper Brush with soft nylon bristles
Eye Loupe with 3X to 12X magnification
LED Pen Light with momentary or constant on switching
FCP1 Cleaning Fluid that is nonflammable and environmentally safe
Lint-free Cotton Swabs
Instruction Sheet with illustrations
Canvas Carrying Case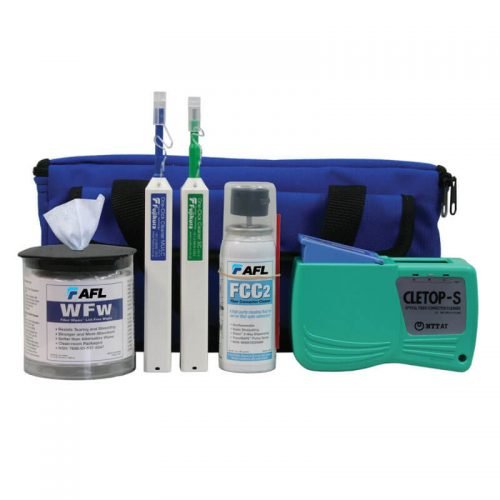 FCP Field Portable Connector Cleaning Kits
Complete kits for field cleaning connectors on jumpers and through bulkhead adapters
MPO/MTP Option – basic cleaning kit plus MPO/MTP cleaner
Inspection Option – basic cleaning kit plus OFS300-200 scope
Inspection and Loss Test Kit Option – basic cleaning plus OFS300-200, CSS1-SM, CSS1-MM, and CSM1-2
© 2019 Lightem Technologies. All rights reserved.