Fiber inspection products enable network technicians and other personnel to safely inspect fiber end faces for contamination and verify the effectiveness of fiber cleaning procedures.
FOCIS Lightning Multi-Fiber Connector Inspection System
FOCIS Lightning is a self-contained multi-fiber connector inspection probe with integrated screen. It is intended specifically for the inspection of multi-fiber connectors and bulkheads such MPO and MTP® including multi-row varieties.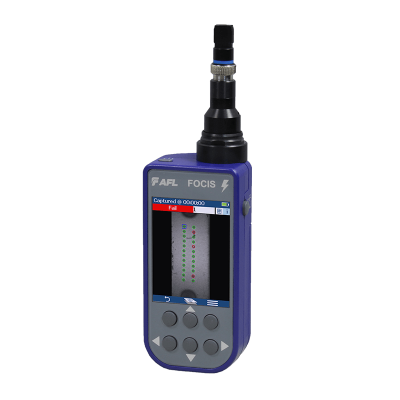 FOCIS Flex Fiber Optic Connector Inspection System
Connector inspection is simple, fast, and convenient using AFL's FOCIS Flex. With one button, FOCIS Flex auto-focuses, captures, centers and displays the end-face image. It also applies pass/fail rules, auto-saves and can Bluetooth transfer the image and results to a paired Android or iOS smart device, FlexScan or FlexTester OTDR.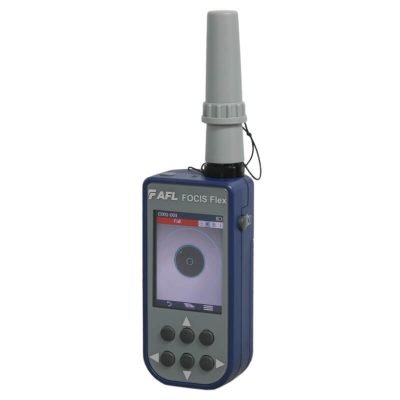 OFS300 Optical Microscope
The OFS300 Optical Microscope provides precise 200X magnification for inspecting fiber optic patch cord connectors. Handheld, lightweight and field-tough, the OFS300 is used to detect for scratches, dirt, or other contamination that can cause poor transmission performance.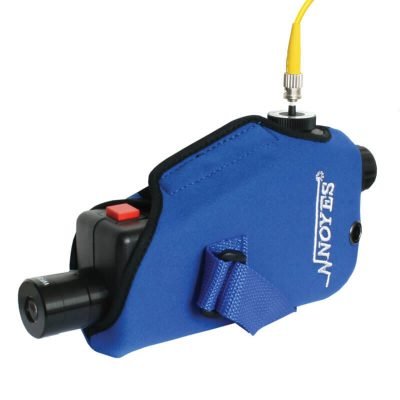 VS300 View Safe Video Microscope
NOYES VS300 view safe video microscope removes concerns for eye safety while inspecting optical fiber connectors. The design eliminates the optical path to the eye by utilizing a miniature camera and a micro-display offering clarity and resolution without safety concerns.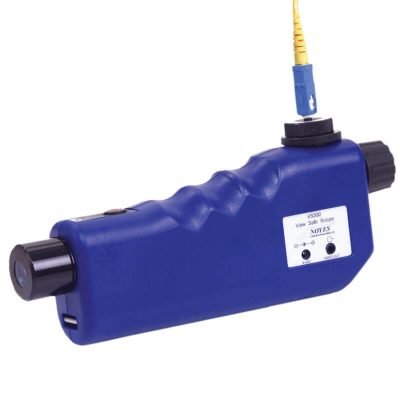 The DFS1 Digital FiberScope inspects fiber optic connector end-faces for damage or contamination. The DFS1 delivers video images via USB for display on AFL's M-series OTDRs or C-series Testers.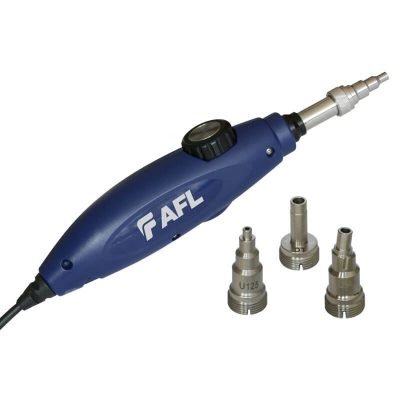 FLX380 / OFL280 FlexTester PRO2 Kits
AFL FlexTester PRO2 Kits combine either a FLX380 or OFL280 FlexTester with a FOCIS Flex Fiber Optic Connector Inspection System and connector cleaning supplies. Designed for optical network installers, FlexTester PRO2 Kits are packaged in a rugged, waterproof, lightweight hard carry case.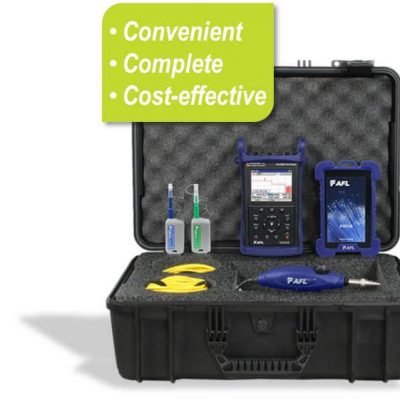 FLX380 / OFL280 FlexTester Complete2 Kits
FlexTester Complete2 kits bundle all the test and inspection equipment required by installation and maintenance technicians to complete optical network verification and troubleshooting.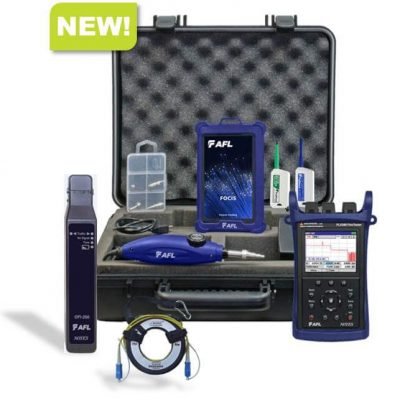 FOCIS WiFi2™ Fiber Optic Connector Inspection System
FOCIS WiFi2 is an ergonomic Fiber Optic Connector Inspection System that, when paired with an iOS or Android smart device, provides fast and accurate IEC/IPC/AT&T compliant and user-defined pass/fail end-face cleanliness analysis.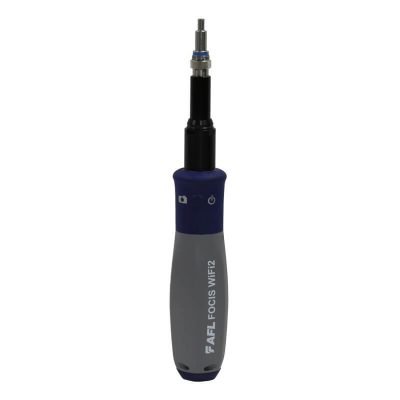 FOCIS Duel Fiber Optic Connector Inspection System System
FOCIS Duel is a self-contained twin-ported Bluetooth connected fiber optic connector inspection probe with integrated screen.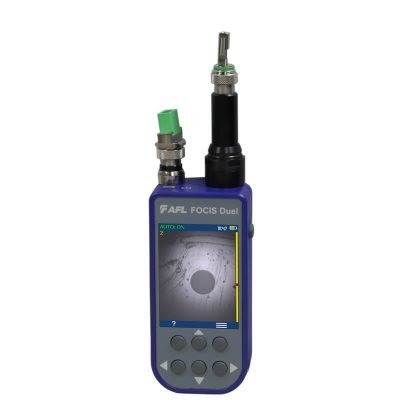 The FOCIS Flex NW addresses the need of network maintenance contractors operating in secure environments, where devices emitting radio frequency (RF) communication signals are prohibited, such as government and defense facilities and restricted private enterprise network facilities.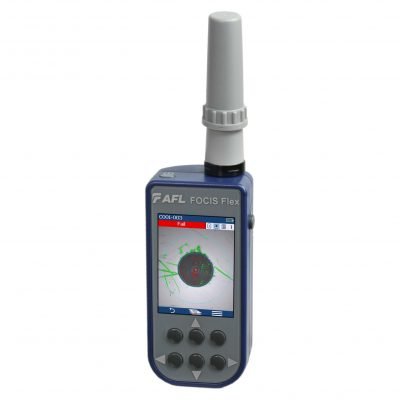 Adapter tips are used with the DFS1 Digital FiberScope to inspect ferrule ends of jumper cables, as well as fiber ends mounted inside bulkhead adapters on the front panels of transmission equipment and on patch panels.